HealthRISK Conference 2021

Managing work-related health often receives less focus and resources than managing workplace safety, but the harm is real with over 600 to 900 deaths a year from ill health caused by work exposure. Keeping workers healthy is as important as keeping them safe.
Safeguard's inaugural HealthRISK Conference is designed for people who feel comfortable dealing with safety but who are more apprehensive about tackling health.
The conference aims to provide attendees with the tools they need to manage health like safety and to provide a better understanding of some of the key health risks that affect New Zealand workplaces.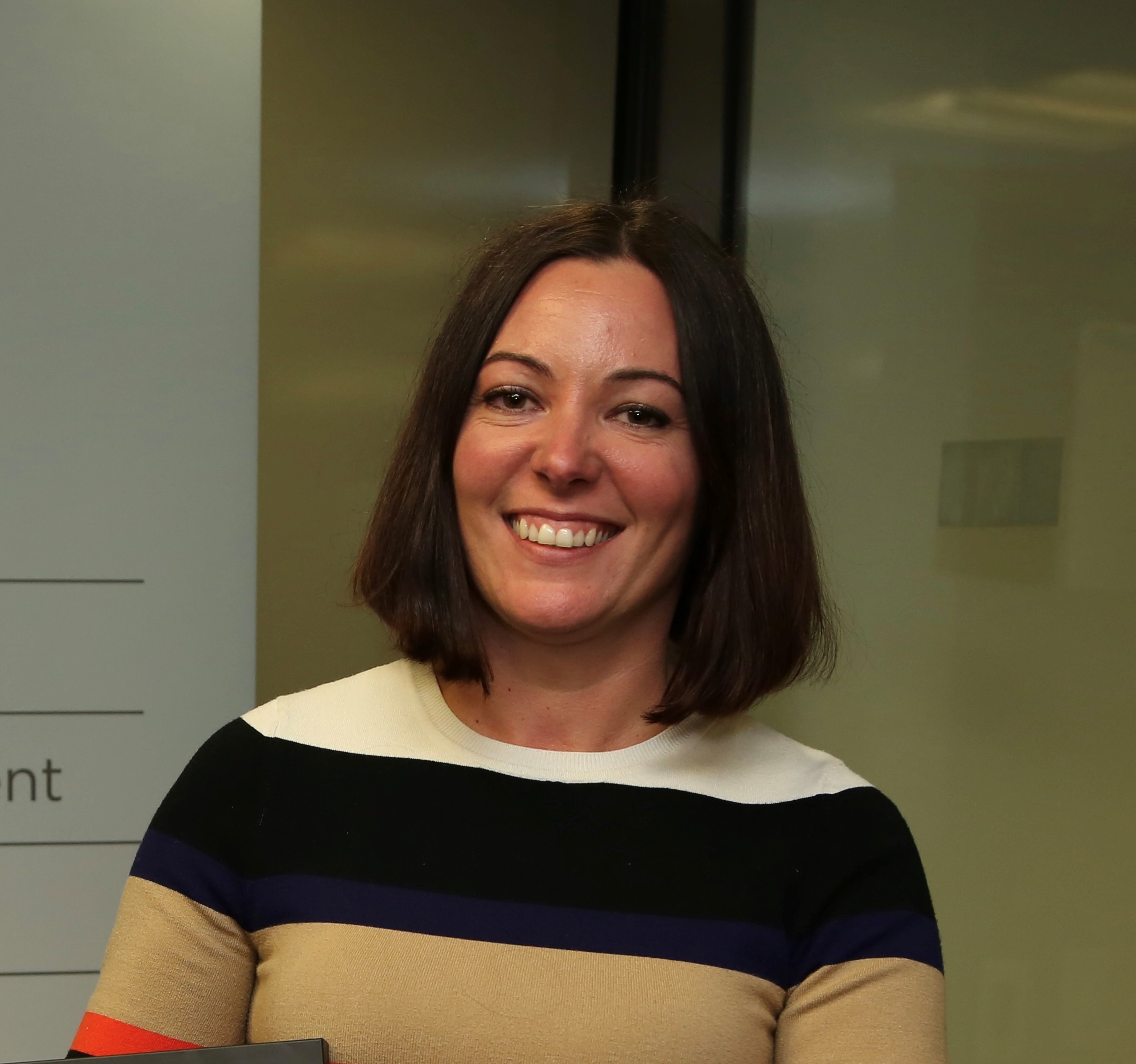 Helen Sadgrove CFIOSH, Head of Health, Safety & Wellbeing, St John
Helen is currently Head of HSW at St John. She is a Chartered Fellow of IOSH and NZISM. Her career spans over 20 years as an inspector, consultant and manager. She has been involved with multiple interesting projects including the grounding of the Rena, the Independent Taskforce, designing SafePlus, reviewing regulators performance as HSW regulators and work for the Ombudsman. When not at work, Helen loves mountain biking and cooking.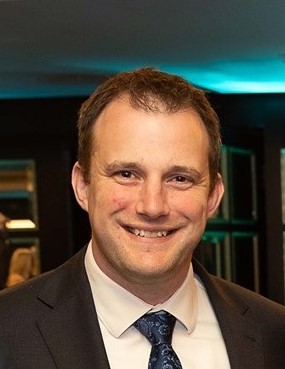 Mike Woodcock,National Manager Strategy & Systems, Safety & Wellbeing
Mike Woodcock is National Manager of Safety & Wellbeing Strategy & Systems at the Department of Corrections, where he provides strategic leadership to enhance work-related health, safety and wellbeing across 150 sites, 10,000 staff, 40,000 offenders and 2,000 partner PCBUs. Prior to his role in Corrections, Mike has held leadership roles in Health and Safety for over 15 years and has been in New Zealand with the Department for 2.5 years. Prior to this, Mike spent much of the career in the UK where he was most recently Head of Health and Safety Risk and Assurance for EDF Energy (one the UK's 'big six' energy providers) who operate coal, gas, renewable and nuclear generation assets. Mike holds a degree in Ergonomics and a Post-graduate Diploma in Occupational Health and Safety Management.
Catherine Epps, General Manager Health & Technical Services, WorkSafe
Catherine joined the leadership team in this newly formed position in July 2020. She's held senior leadership roles in public and private healthcare organisations for over a decade. Catherine started at WorkSafe in November 2018, and before that was Executive Director Allied Health, Scientific and Technical at Capital and Coast District Health Board.
Catherine has a Masters in Human Communication and Deaf Studies, and is a Fellow of the Australasian College of Health Service Managers. She also has clinical expertise as a Speech-language Therapist specialising in neuro rehabilitation, including supporting those with brain injuries to return to work. Catherine migrated from the UK in 2006, and now identifies as a Kiwi who loves pastimes that allow her to enjoy the best  New Zealand; tramping, sailing, and hanging out with her whānau.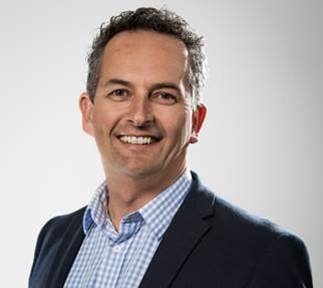 Terry Buckingham, Head of Health & Wellbeing, Fonterra
Terry Buckingham leads Health and Wellbeing for Fonterra across 12,000 employees in NZ and 22,000 globally. Terry supports a team of Occupational Health Nurses, Rehabilitation Advisors and a Wellbeing lead across Fonterra's operations in New Zealand. 
Terry has a background in generalist H&S roles including Consulting, Finance & Insurance and Tertiary Education sectors over the past 20 years. Since his career start in Nursing in NZ and overseas he has led successful teams in transforming the way Health and Wellbeing is led and managed in the Workplace.
Terry holds a Masters Degree in Workplace Health Promotion and a Post Graduate Diploma in Health and Safety.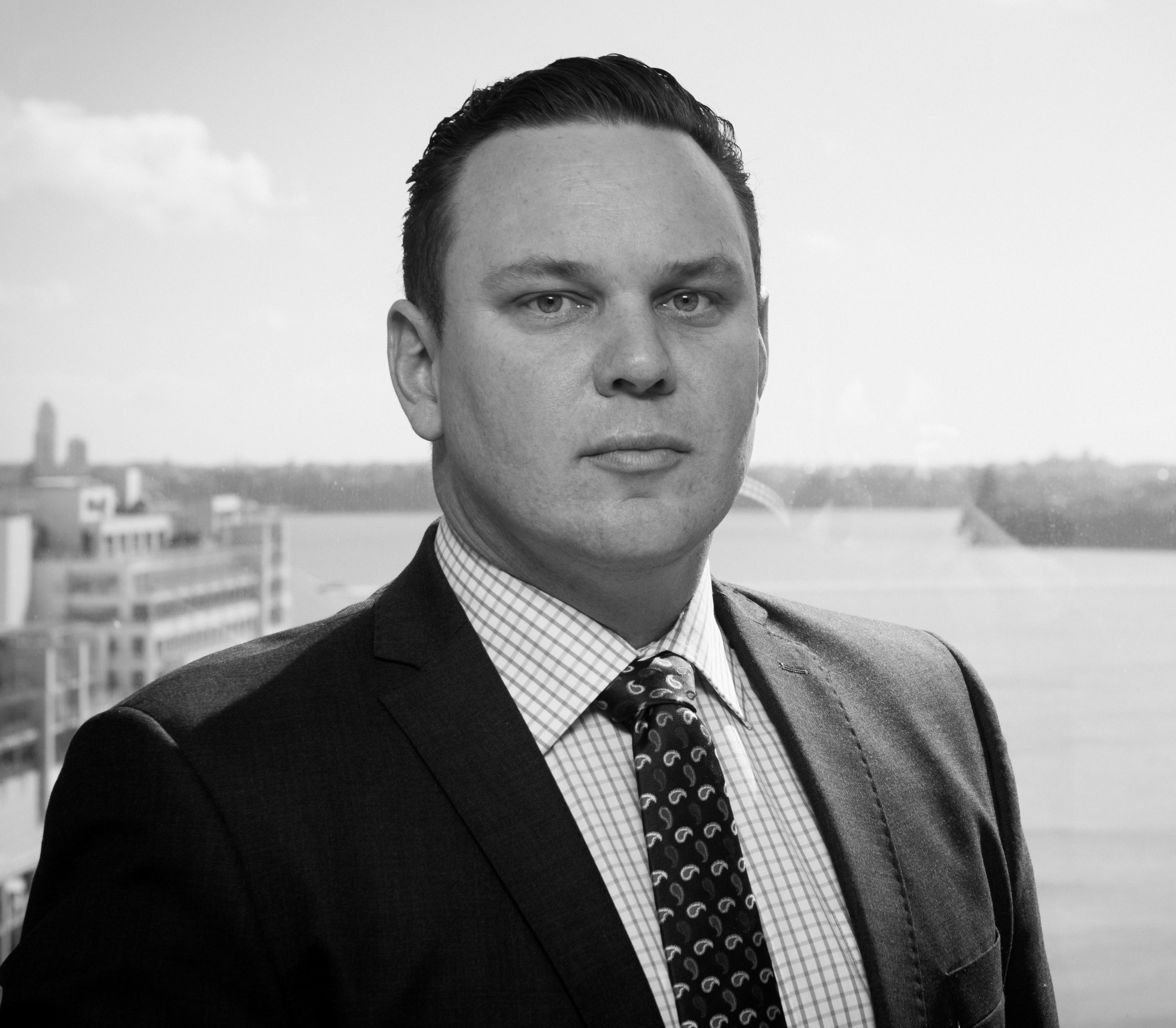 Sam Houliston, Senior Associate, Hesketh Henry
Sam was admitted as a solicitor and barrister of the High Court of New Zealand in 2006. He commenced legal practice as a health and safety prosecutor with the Department of Labour. In private practice, he has specialised in employment and health and safety law, and routinely advises employers and unions on health and safety compliance and enforcement matters. Sam is recognised in the Asialaw Profile Directory 2021 as a 'Rising Star'.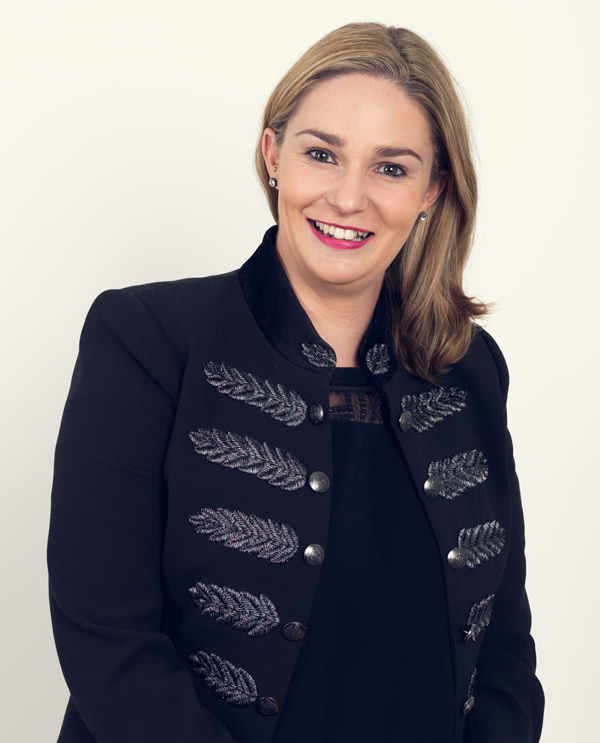 Fiona McMillan,Partner, Lane Neave
Fiona is a Partner of the employment law team and commenced her career with Lane Neave in 2007. Fiona specialises in assisting employers with all employment law related advice including collective bargaining, independent external investigations and human rights commission matters. She regularly represents employers in Mediations, Employment Relations Authority Investigation Meetings and the Employment Court
Fiona was Counsel on the leading case on penalties – Borsboom v PVT Limited and the leading case on union discrimination – Lamont and Others v Ritchies Transport Holdings Limited.
Fiona was nominated for Young Lawyer of the Year at the 2016 Law Awards.
In 2020, Fiona was named in the Doyle's Guide New Zealand as a recommended Health and Safety Lawyer. Fiona has also been recognised in Legal 500 and Chambers & Partners as a leading employment and health and safety practitioner in New Zealand.
Associate Professor Andrea 'T Mannetje, Massey University Centre for Public Health Research
Andrea 't Mannetje is an associate professor at Massey University's Centre for Public Health Research (CPHR). She is involved in a wide range of occupational and environmental health research. Andrea has a particular interest in the occupational causes of cancer, and completed her PhD in occupational cancer epidemiology in 2003 at Utrecht University, The Netherlands. Prior to moving to New Zealand, she worked in France at the International Agency for Research on Cancer (IARC), where she was involved in international studies of occupational exposures and cancer aetiology.
Suzanne Broadbent, Principal Scientist, HaS Ltd
Suzanne Broadbent is a Certified Occupational Hygienist (AIOH COH) with 20 years working in New Zealand Occupational Hygiene. She is MNZOHS and HASANZ registered and a full member of AIOH. Suzanne is a past president of the New Zealand Occupational Hygiene Society. She has consulted to numerous clients including Air New Zealand, Fletchers, Link Alliance, AFFCO and Griffins.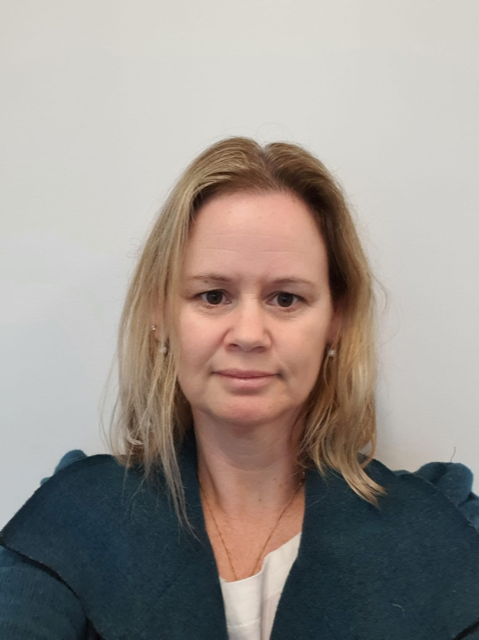 Rachel Moon, Senior Manager Strategic Wellbeing, Air New Zealand
Rachel is currently the Senior Manager Strategic Wellbeing at Air New Zealand. Her portfolio encompasses all things wellbeing, Injury Management, and Prevention for the airline globally. Rachel has a clinical background of a physiotherapist in the sports and occupational health sphere. Rachel has held similar roles previously in Building/Construction and Manufacturing industries.
[eeSFL]
While we try our best to deliver a quality service to you – there are things that can pop up and cause us a head ache from time to time. If you're having a spot of bother, we are truly sorry.
• Logging In
When you load this page for the first time, you will see a request to access your code or password. Please copy and past this code exactly how it has been sent to you into the box on screen. Once completed, your stream will be unlocked for the rest of the event.
Your code will have been sent to you from your event organiser. If you haven't received it or can't locate it, please get in touch with them OR chat to us in the live help window.
Note you can not share this code, or open on another device. It is locked to your device only.
• I can't see the live stream..
..have we started broadcasting yet? Check and make sure that the time is correct.
..check that you are connected to the internet and your internet connection is operating.
Please note: You may have to press the 'play' button in order to start the stream on some browsers.
• The live stream is stopping and starting..
..Unfortunately with the nature of the way that the Internet works, we simply can not guarantee a clean streak free uninterrupted stream. Unlike a television signal, the path to your computer can be quite complex and things can just get in the way. It is normal that sometimes you can experience 'buffering' or 'stuttering'. If you are experiencing severe interruptions, then please let us know via the live forums and we can look at adjusting our data rates.
..You do need a relatively fast internet connection in order to view live video. Dial up simply won't cope! Rule of thumb, if you can watch youtube videos fairly quickly, you should be able to watch a live stream.
.. When we can we attempt to broadcast in HD. The data rate for HD may be to large for your internet connection. Simply click on the HD in the lower right and select a lower speed/size.
..If you experience issues during a live broadcast – let us know! We're usually monitoring social media and live chat. If we can, we will work to help improve your experience.
• The page or stream does not load..
..Please make sure you are using a modern browser. Our page is coded to work on all modern web browsers as well as tablets and most mobile phones.
Helen Sadgrove CFIOSH, Head of Health, Safety & Wellbeing, St John
The Department of Corrections is currently developing their approach to the management of critical risks. The Department has some fairly unique challenges in developing this system due to the nature of the work they do, and the people undertaking that work.  In this session National Manager for Safety & Wellbeing Strategy & Systems, Mike Woodcock, shares insights into how health risks are being factored into the Department's critical risk journey and the challenges this work presents.
Mike Woodcock, National Manager Strategy & Systems, Safety & Wellbeing, Department of Corrections
When considering the health risks faced by their workers Fonterra moved from a one-size fits all to a fit-for-purpose approach which places the individual worker at its heart. Head of Health & Wellbeing Terry Buckingham shares how they put a risk-based system in practice; the benefits, challenges and sustainability.
Terry Buckingham, Head of Health & Wellbeing, Fonterra
WorkSafe share the latest thinking on work-related health and what they are looking to achieve; consider what good looks like in mentally healthy work; and discuss the effect of the work-related environment and job design on musculoskeletal disorders
Catherine Epps, General Manager Health and Technical Services, WorkSafe
A number of health-related prosecutions under the Health and Safety at Work Act have come before the courts in recent years. Sam Houliston will discuss these key cases, and what they tell us about staying on the right side of the law.
Sam Houliston, Senior Associate, Hesketh Henry
Under the law an employer must protect workers against harm to their health, safety and welfare by eliminating or minimizing risks arising from work. But how does this fit with a worker's right to privacy in matters relating to their own health? This tension can lead to interesting and practical challenges for a health and safety professional who is trying to create a healthy and safe work environment. What are the legal and practical implications and who is best placed to manage the tension – HR or Health & Safety?
Fiona McMillan, Partner, Lane Neave
It's a fact that work-related cancers and respiratory illnesses cause more harm than work accidents. Human carcinogenicity classifications are not static, for example in recent years night shift work moved to the 2A category: probably carcinogenic to humans. The first step is to identify known and suspected carcinogens in your workplace. This session provides an overview of health risks that may be present in your workplace.
Associate Professor Andrea 'T Mannetje, Massey University Centre for Public Health Research
Exposure to airborne contaminants is one of the most common risks to workers health. The Breathe Freely campaign adopted and adapted by the New Zealand Occupational Hygiene Society aims to increase understanding of the risks and their management. Reduced exposures and long-term health impacts will be a measure of its success.
Suzanne Broadbent, Principal Scientist, HaS Ltd
Air New Zealand encourages its workers to put their hand up when they are feeling sore and seek treatment before soreness turns to injury. The Take Charge and SAFE Teams programme has led to a significant reduction in lost time due to manual handling injuries. Rachel Moon shares details of the initiative and the wider move to safety in design.
Rachel Moon, Senior Manager Strategic Wellbeing, Air New Zealand
Helen Sadgrove, CFIOSH, Head of Health & Wellbeing, St John
Questions have now closed for this event